Young Families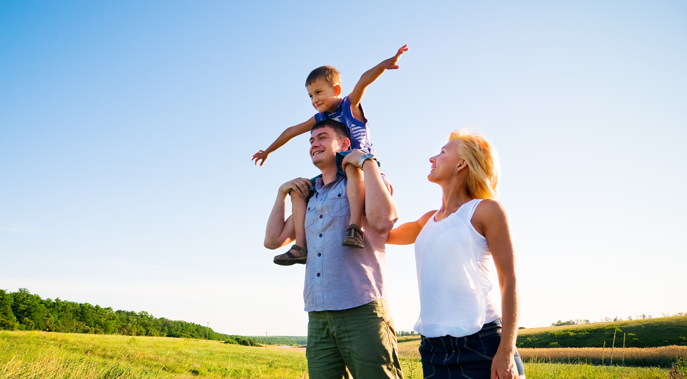 Life is busy enough with little ones in the house. As parents you are constantly juggling the feeding, playing, changing, and consoling of your infant. And when they become toddlers it gets even busier. Yet, when your child becomes sick your world stops. You want them seen by the doctor today and you want to be reassured that they'll be OK. If it is after hours, you likely dread having to go to a walk-in clinic waiting with other people who are also unwell. Imagine if you could stay at home while waiting for the doctor to come visit your child. Now this is possible with MD HomeCall Inc., where we arrange for one our of qualified doctors to visit your sick child in the safety and comfort of your own home. Email us at support@mdhomecall.com or Request a Visit online today!
Keeping Your Child Safe at Home
Household injury is a leading cause of death among children. This is a sad statistic given the fact that there are many simple ways to protect your children and minimize injuries in the home. Working on child safety in the home should begin with pregnancy and continue throughout the toddler and adolescent years. Here are just a few ways to keep your child safe at home:
Beds
Your first priority when looking for baby furniture should not be nursery décor, but safety. Beginning with the crib, make sure the width of the slats are narrow enough so that there's no risk of your baby's head getting stuck. Test this by measuring how far apart the slats are. If it's more than 2-3/8 inches (6 cm) apart, it's not a safe choice. Newly manufactured cribs often pass the test, but hand-me-downs and ones found at yard sales may not.
Toddlers and older children need protection from bed related injuries as well. For example, measure the space between the top rail and mattress. It shouldn't exceed 3-1/2 inches (8.9 cm), because children can get stuck. Provide adequate support on bunk beds so that they don't collapse, resulting in major injuries to both the top and bottom sleepers. Apply the same safety precautions to loft beds, but don't allow children under age 7 to use loft beds or to sleep in the top bunk.
Furniture Brackets
Infants learning how to walk and adventurous toddlers love to pull on just about anything that has the ability to tip over. This is a dangerous habit, and if the wrong piece of furniture falls on your child, it can cause serious injuries. One solution to this problem is so affordable that it doesn't make sense not to make the investment. Buy furniture brackets to tie down dressers, computer towers and monitors, free standing cabinets and any other furniture that poses a danger. Even if they try to tip it over, the brackets will hold the furniture in place, protecting your child from injury. Browse your local hardware store or order them online.
Bath-time Safety
Never leave your baby alone in a bathtub, no matter how shallow the water appears to be. Babies can drown in very little water. Test the water temperature several times before putting your baby or toddler in the bath. For baby bath water, use your elbow to ensure that the water is not too hot. For a toddler, testing it with your hand is fine. Use a slip mat in the tub to prevent toddlers and older children from falling. A bath seat for growing infants will also help to keep bath-time safe.
There are additional ways to keep your child safe at home, but the above safety precautions can prevent some of the more serious and fatal injuries for children. If your child does have a minor injury, MDHomeCall can send a doctor to do a housecall to assess your child, but if it's a serious injury go directly to the closest emergency room.
Tips to keeping your children healthy during the flu season
Wash your hands!
Washing your hands and your children's hands regularly with warm soap and water will help to prevent the spread of viruses like the flu
Alcohol based hand sanitizers work well also, but after using them 3 times in a row, you need to wash with warm water and soap
Avoid sharing utensils
When everyone is around the dinner table, sometimes utensils can be shared, but this should be avoided since someone with the flu or another illness may be infected but not showing symptoms yet
Keep surfaces clean and disinfected
Little hands seem to get into everything, but do your best to keep toys, strollers, counter surfaces and door knobs disinfected regularly
Get vaccinated
This year there will be 2 vaccines available for individuals-the annual flu vaccine and the H1N1 flu vaccine.
If they do get sick…
Keep your child at home where they are less likely to infect others
Keep them well hydrated especially if they have lost their appetite
Contact your family doctor or MDHomeCall if you're worried your child may have moderate to severe symptoms
Help! My baby won't stop crying!
It can be extremely frustrating as a new parent when your precious new baby is crying and you're not sure how to comfort her.
Crying is the natural way that infants communicate. Its how they can tell us if they are hungry, need a diaper change or if they are too hot or cold. Sometimes though they still seem to cry even after you've ensured that they are fed, clean and appropriately dressed.
Dr. Harvey Karp, author of "The Happiest Baby on the Block" after years of research has found out a simple formula to help new parents comfort their crying infants. He found when combining 5 easy techiniques together, which recreate the sensation of being in the womb, infants are soothed.
Dr. Karp refers to the 5 "S"s which stand for swaddling, swinging, shushing, sucking and side or stomach position. In the "Happiest Baby on the Block" Dr. Karp explains exactly how to put these techniques together to soothe your little one. For some parents, this book has been a lifesaver. A new mom, Helen was overjoyed with the arrival of her little girl Sofia. Sofia was a wonderful baby, then at 3 weeks old she began to cry-a lot and often. "It was so frustrating, I would hold and rock Sofia but she would still cry. When I finally tried the 5 Ss it was like a switch that stopped Sofia's cries!"
Rarely, an infant's cries can be due to a medical condition, so if you are concerned contact your health care provider or call us at MDHomeCall and we can assess your child.